From turbulent times to blue skies: Qantas's remarkable ten-year turnaround
A decade ago, television sets across Australia were blaring the news that one of the nation's most recognisable and beloved brands – Qantas – was waging a ruthless industrial war against its employees.
The high stakes saga began in August 2010, when Qantas pilots rallied over fears the company would move jobs offshore, and morphed to include engineers and maintenance staff after plans to axe 1000 local jobs were revealed.
In October 2011, in an attempt to crush the union uprising., Qantas CEO Alan Joyce dramatically grounded the entire fleet and told staff they would be locked out.
Qantas later claimed the industrial action cost it $194 million, including $70 million from the grounding, $56 million through lost customer loyalty and forward bookings and $68 million from union actions in the lead-up to the grounding.
The battle dragged out for two bitter years, ending in May 2012, when Qantas announced the closure of its Tullamarine heavy maintenance site and 535 job losses.
Australia's oldest airline, and its high-profile CEO, have weathered turbulent times over the past decade, but are now enjoying a remarkable uplift in their fortunes.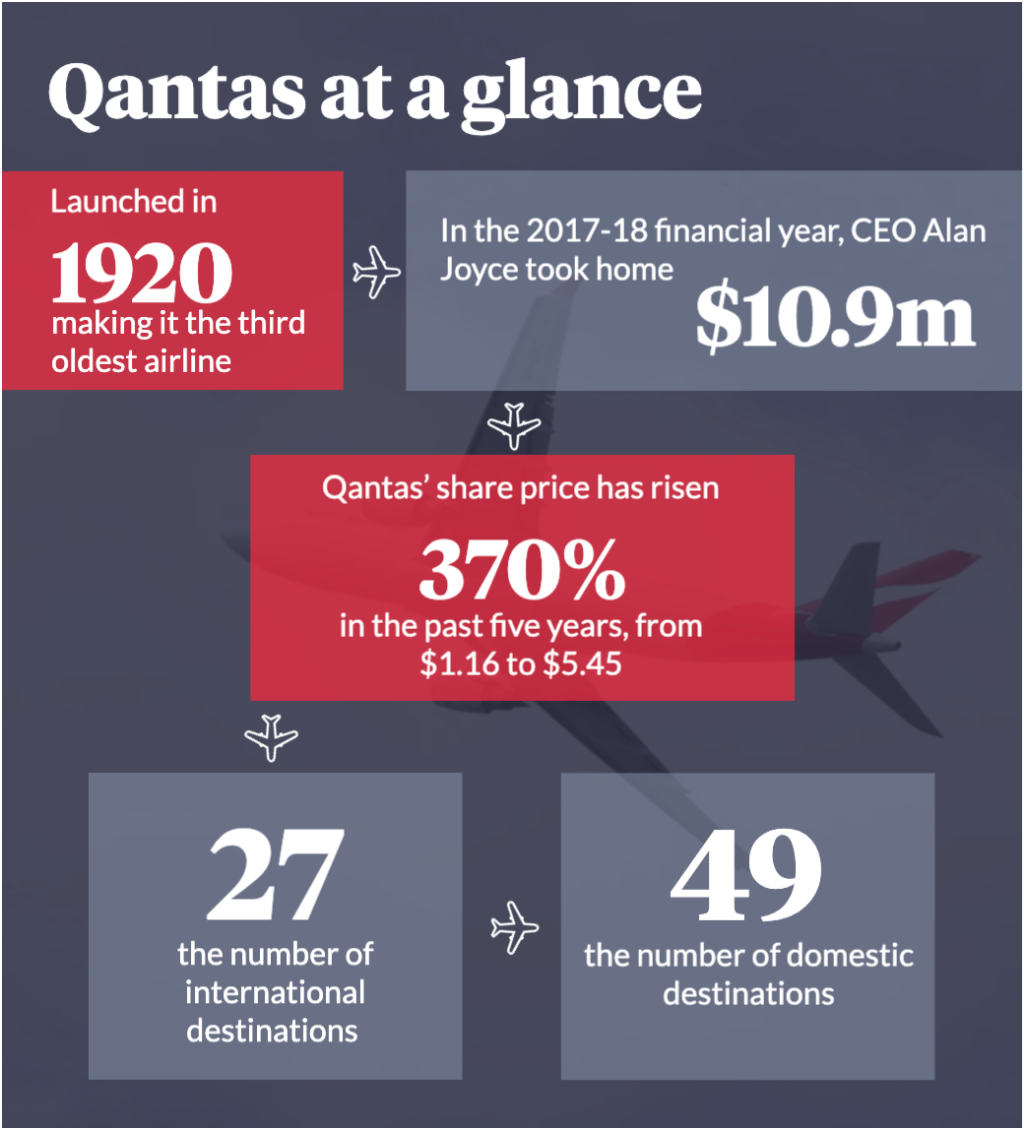 Qantas is riding high: from posting record profits in the last financial year to this week making a triumphant return to the top 10 of the world's best airlines, an accolade it hadn't enjoyed for three years.
The company has also beaten out rival Virgin to top customer satisfaction rankings.
Shareholders who once called for Mr Joyce's head have seen the company's stocks rise in recent years, from a low of $1.16 in 2014 to the current rate of $5.45.
In 2017, a gushing GQ profile titled 'How Qantas CEO Alan Joyce turned a $2.8 billion loss into a $900 million profit' dubbed him "Australia's most bewitching business leader" and observed that he "stood up to unions and cynics" and "corrected the carrier's financial freefall almost overnight."
The Irish-born and openly gay businessman also won plaudits from progressives – and fended off a torrent of hate – for his support of marriage equality in the lead-up to the same-sex marriage postal survey.
Back in black
Airlines are notoriously low-margin businesses, with financial success tied to fluctuations in global oil prices.
After last year's record profits, Mr Joyce boasted that the results came despite higher oil prices and that the airline was "confident" its run of success would continue.
"We're facing another increase to our fuel bill for FY19 and we're confident that we will substantially recover this through a range of capacity, revenue and cost-efficiency measures, in addition to our [fuel] hedging program," he said.
"It's a significant increase, but we're confident we will substantially recover it, particularly given the strength of our forward bookings, our advantages in both the domestic and international markets and our continued focus on transformation."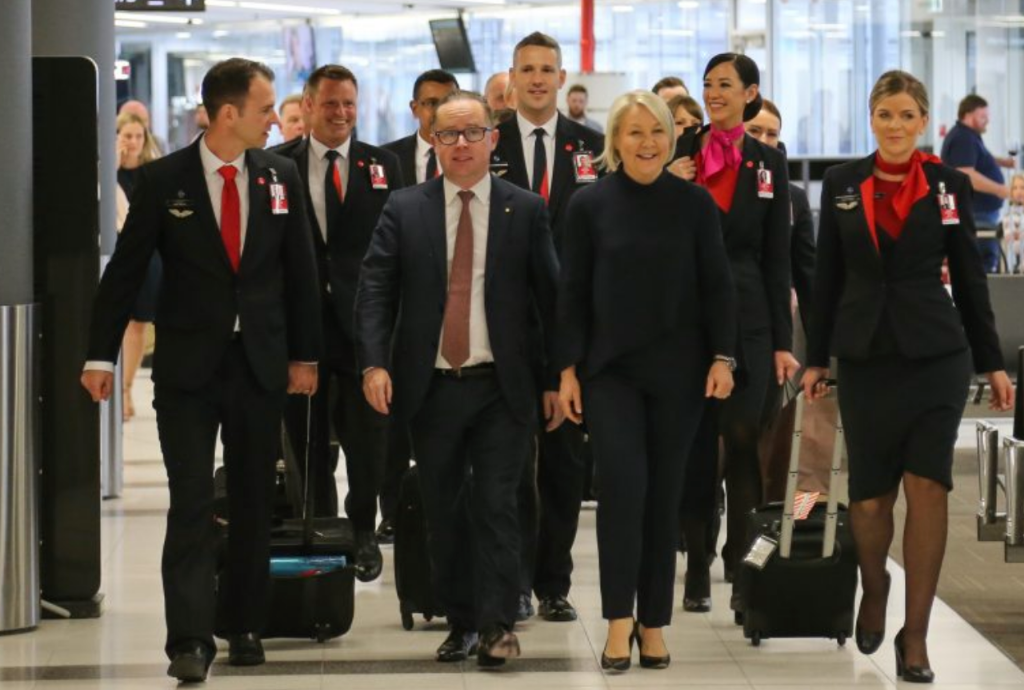 Frequent Flyers key
Qantas's Frequent Flyer loyalty program has achieved household name status in Australia and, with a staggering 13 million members, is crucial to the airline's success.
On Thursday, Qantas announced an overhaul of the 32-year-old program, which some had accused of coasting on its name recognition while offering little value to most members.
The revamp, which centred around the fact that one million more seats would be made available annually to members, was announced to much fanfare at a Sydney press conference by Mr Joyce, and Olivia Wirth, head of the company's loyalty programs.
Centre for Aviation executive chairman Peter Harbison said the changes were "long overdue".
"Qantas has had the meanest redemptions policy of any airline I know," Mr Harbison said, criticising the lack of seats made available to members, and the high fees it charged to use accrued points.
Qantas's chief competitor, Virgin, is tipped to follow suit and upgrade its Velocity frequent flyer program.
"My view is Velocity will be looking to get an overhaul soon because both loyalty programs have been surveying their members over the last year," Point Hacks spokesman Daniel Sciberras said.
Over the past five years, loyalty programs have cemented themselves as the "most profitable divisions" for Australia's dual national carriers, Qantas and Virgin, he said.
"You're not going to make much money as an airline just flying people around, there are so many expenses that the profit margins are virtually non-existent," Mr Sciberras said.
"So loyalty programs are big selling points – they're very profitable.
"That's why both airlines are looking to improve their programs, as it benefits consumers and their bottom line."
Source: The New daily - https://thenewdaily.com.au/life/travel/2019/06/21/qantas-turnaround/